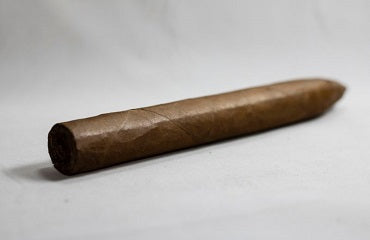 Your cigar experience starts with a correct cut on your new cigar. 
Learn how to properly cut a Findy Cigar, Cohiba, or any other premium brand!
Cutting a cigar is one of the most basic, but undervalued steps in enjoying any cigar. Many people will cut too much, too little, or even just plain incorrectly! Don't worry if that describes you; cutting a cigar can be surprisingly difficult. It is nevertheless no longer an intimidating experience, after picking the right cutter and learning how to correctly cut a cigar. In addition, cigar forms and sizes as well as cutting instruments are available in various styles. How and where the cigar should be cut varies by cigar but is vital to enjoying your new cigar, wrapped in high-class brand wrappers, like Maduro & Habano. 
A proper cigar cut involves the correct placement and a swift cut.
As soon as you have purchased your cigar and have procured a sharp cigar cutter for the cut, you can begin by naming the cigar's shoulder. This is the spot where the round cap of the cigar begins to straighten out to the curved end. You're going to make the cut here. Position the cigar's head into the cigar cutter and slightly close the blades to meet the cigar. This correctly places the cigar and stops movement, which could lead to a rupture or cut in the wrong spot. When the cigar is in place, use a quick even pressure to cut it swiftly. If you experience problems, open the double-bladed cutter blades and place it on a level surface which is an easier way to cut the smoke. Insert the cigar's head between the blades to lay equally on the table, and quickly clip the cigar's head. This is a reliable way of achieving a flawless cut. Remember - you can always cut off more! 
Ripping or tearing your cigar wrapper can be avoided. 
Keep your cigar still while cutting!
Straight cutting is one of the most classic and widely used methods possible for amateur's and professionals alike. A cigar cuter is preferred, but even a sharp knife will do in a pinch! Unlike punch and V-cutters, knowing exactly how to perform a flawless straight cut requires skill and experience, but is rewarding and will give satisfaction in your cigars for years to come. The cutting measures themselves should, in any case, be swift and definitive while being accurate. A slow cut can be more harmful than beneficial, as extended pressure will eventually crush or tear the delicate wrapper of the cigar. Keeping the cigar still and moving the cutter against it is the preferred method, as this avoids the cigar slipping or tearing in the process. Hold your cigar near the head of the cigar, which is the just above the shoulder and below the band. This will help keep your cut straight and your cigar from moving while using a cigar cutter. 
How should you cut a Findy Cigar?
Findy Cigars in Tampa, FL are premium smokes that can be enjoyed with a variety of cuts. 
A straight cut is a go-to cut for a reason. Any decent cigar can be enjoyed with a cigar cut, just like Findy Cigars. You also have additional options, such as a v-cut and a punch cut. Learning how to perform a proper straight cut is worth the time and learning that's required. You'll find that a straight cut, when following the steps outlined above, will result in a smooth, full-flavored experience, every time. Stop in at Findy Cigar Company & Hookah Lounge in Tampa, FL today and choose which cigar you'd like to experience - and see how the pros do a straight cut!